New Chevrolet Austin Area Review on the 2021 Chevrolet Trailblazer for Sale in Hutto Texas near Austin
Austin Area Review on the 2021 Chevrolet Trailblazer
View Inventory


Vehicle Overview
The Trailblazer is a vehicle that finds a home with many families in Austin. It's economical, stylish, and packed with advanced safety features. The new Trailblazer features unique design features, such as the honey-comb mesh grille, that make it a standout in its class. It's peppy, too, featuring a powertrain that's perfectly suited to its smaller stature. The ride is smooth and enjoyable. For a smaller SUV, the 2021 Chevrolet Trailblazer near Austin is also very spacious, giving you the ability to configure your cargo space in only a few moments.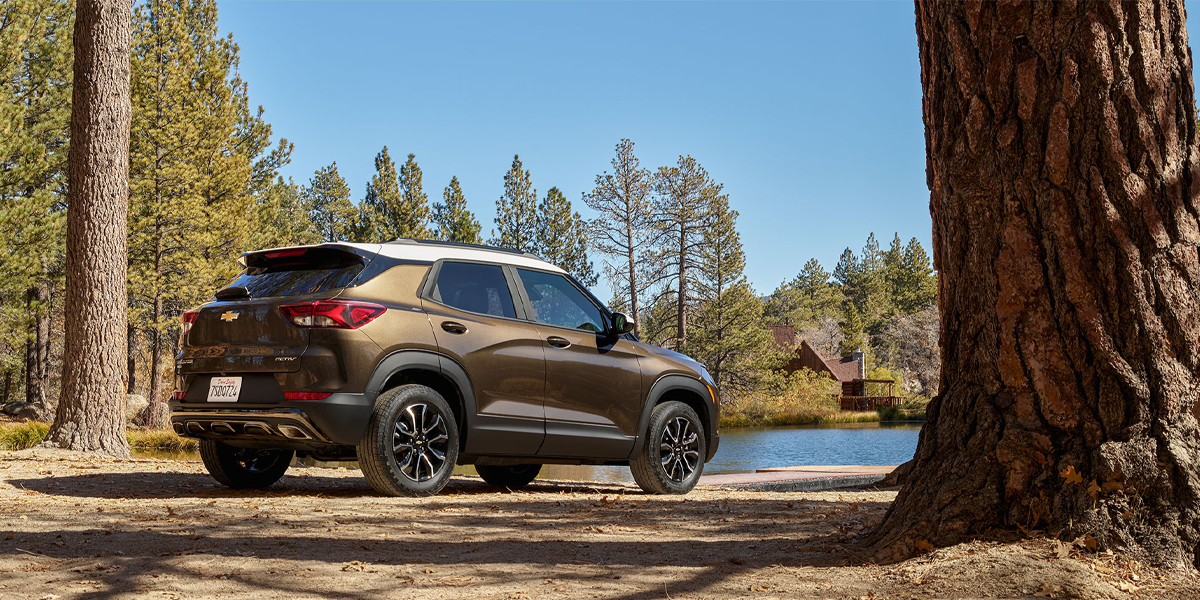 Exterior – 2021 Chevrolet Trailblazer
Chevrolet is serving Austin Texas Trailblazer lovers with a massive amount of style on the 2021 Chevrolet Trailblazer near Austin. You can expect an amazing variety of options here, including two-tone color options that really make the Trailblazer pop with style. The contrast of the lighter/darker colors make its impressive features stand out. We know for sure that the LS will feature 17-inch painted aluminum wheels, and the L gets LED daytime running lights. The RS gets 18-inch machined-aluminum wheels with black inserts. It's a bonanza of style that promises to make it one of the most appealing small SUV choices of the year.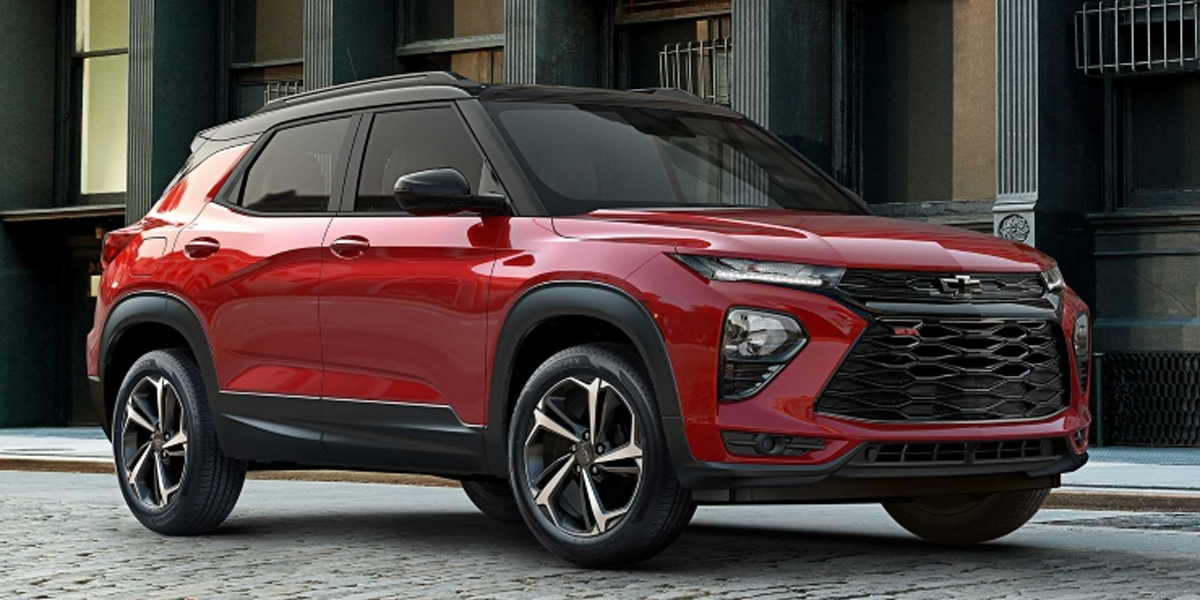 Interior – 2021 Chevrolet Trailblazer near Austin TX
What we know of the 2021 Chevrolet Trailblazer has so far been an uplifting experience. You get leather upholstery options on higher trims, comfortable, stylish cloth standard on lower trims, and you'll also enjoy that the rear seats fold down, giving you an easy way to maximize cargo or passenger space, depending on your needs. Color choices for the interior have yet to be announced, but you can bet that Chevy will make the interior of the 2021 Chevrolet Trailblazer near Austin just as gorgeous as its exterior. Throw in a flat bottom leather-wrapped steering wheel and heated seats, and you've got a recipe for the perfect compact interior.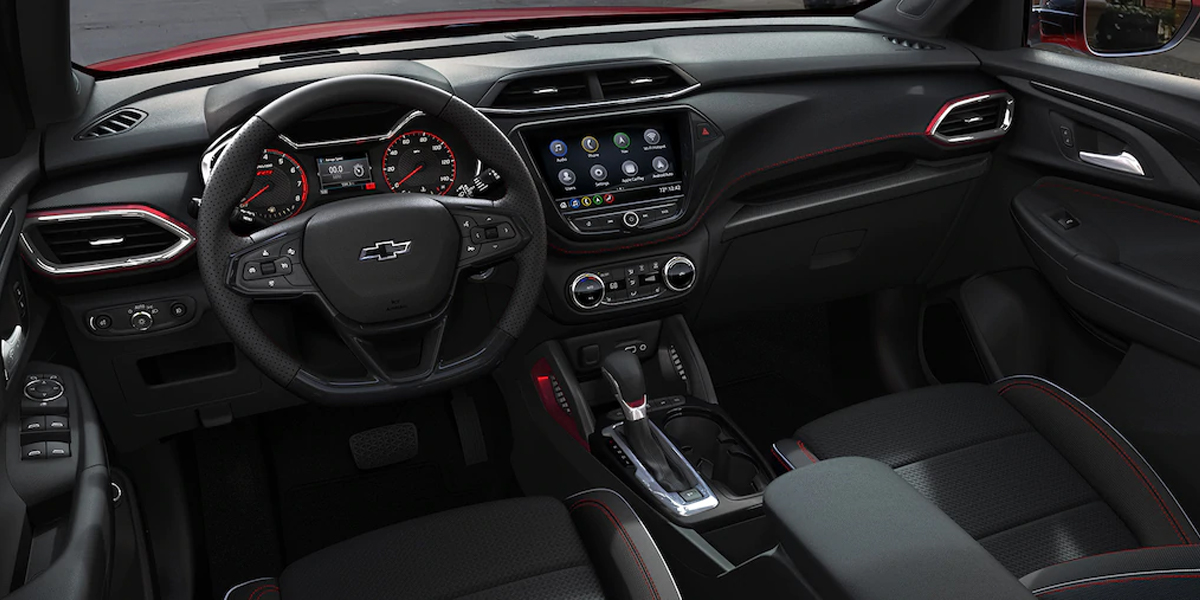 Mechanical – Chevrolet Trailblazer specs near Austin
Our Austin area review continues with the transmission options for the Trailblazer. The standard is a continuously variable automatic transmission, but you also have the choice of a 9-speed automatic transmission (standard on some trims, optional on others).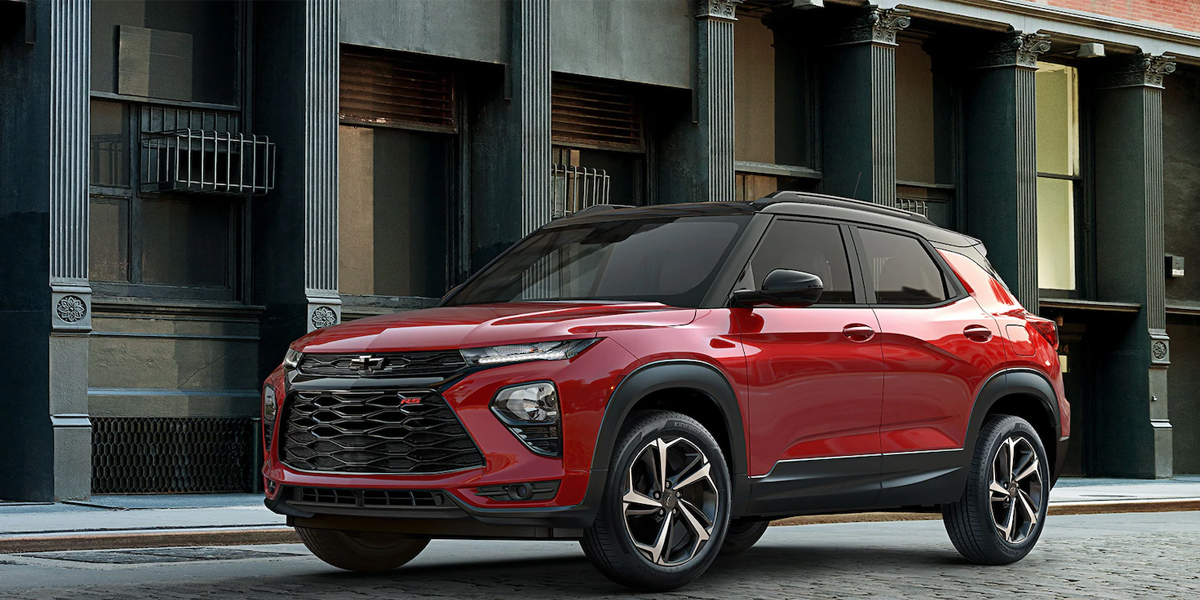 Powertrain – Chevrolet Trailblazer specs near Austin TX
There are two engine options for the Trailblazer. The first is a 1.2L engine. Horsepower for that engine is unknown. The second engine is a bigger 1.3L engine that's good for 155 horsepower. That will be the maximum horsepower of the Trailblazer. It's a substantial amount of power for a small SUV, and we know that Chevy will also do the suspension systems right as well.
Safety – 2021 Chevrolet Trailblazer dealer
Covert Chevy of Hutto loves what we've heard so far about the safety features of the Trailblazer, serving Austin Texas with intelligent, advanced features that work hard to make you and your family safe. So far we know that automatic emergency braking with pedestrian detection, adaptive cruise control, and blind spot monitoring are going to be included in the optional feature list, but these features will be standard on some trims, and it has yet to be announced exactly what trims get what safety features. For now, we're comfortable giving our full approval to the impressive safety lineup of the Trailblazer, a vehicle that continues to impress on every level.
The Trailblazer is a comfortable small SUV that has much to offer your family. Thank you for joining Covert Chevy of Hutto for this in-depth Austin area review of the unique Trailblazer. As more information about the Trailblazer funnels in, we'll be sure to update everything and let you know more specifics. As we all know, automakers like to let folks in on new models very slowly, allowing you time to digest the specs and figure out which ones are worthwhile to you. It helps the entire community shop wiser. If you have any further questions about the Trailblazer, just get in touch with us. Our team is happy to help.