New Chevrolet 2021 Chevrolet Trax near me Taylor TX for Sale in Hutto Texas near Austin
2021 Chevrolet Trax near me Taylor TX
View Inventory


The 2021 Chevy Trax is an amazing vehicle for consumers who desire a subcompact SUV with an extensive line of safety features and a myriad of convenience features. The Trax ranks at number 13 on popular sites such as US News. It's most successful categories are its reliability, safety features and interior. Covert Country of Hutto has many of these models on its lot. The perfect Trax is there for you. All you have to do is schedule an appointment to see it. Here's a list of some of the key features the model has. Read through this list and then contact the dealership to schedule a meeting.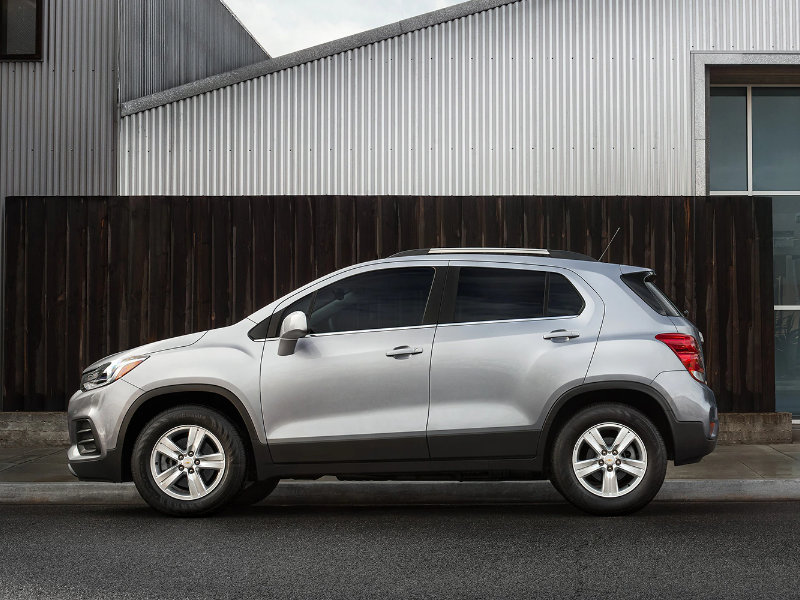 Exterior – Chevrolet Dealer serving Taylor TX
The Trax doesn't just have a convenient interior. It also has a gorgeous exterior. Its body has the perfect blend of elegance and sportiness that makes it perfect for all classes of drivers. It crosses into young crowds and mature crowds, and it offers elements that everyone can appreciate. You will definitely see quite a few heads turn if you invest in this model. Some of the exciting exterior colors you'll have to choose from include colors such as Crimson Metallic, Midnight Blue Metallic and Black Cherry Metallic. Exterior features include Power Windows, Aluminum Wheels and All-Season Tires.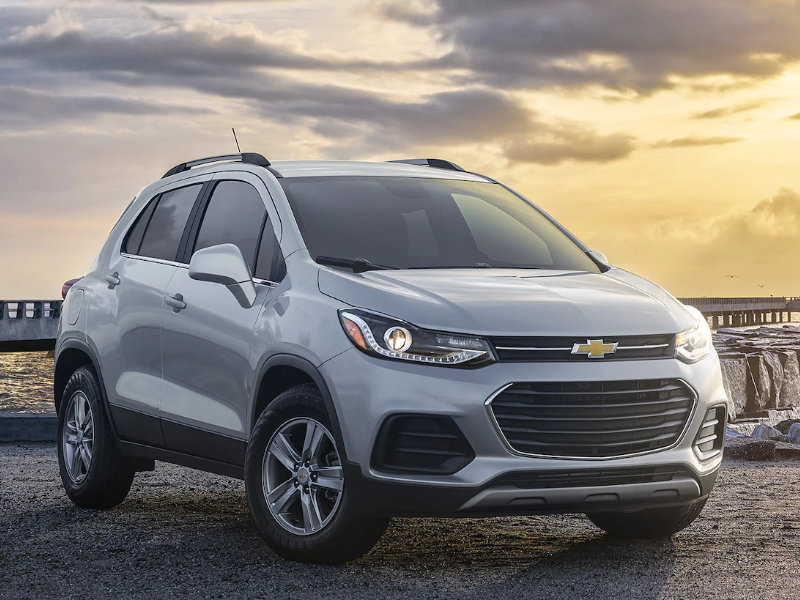 The Chevy Trax is an awesome choice when it comes to interior features and convenience. The model seats up to five individuals in it and leaves plenty of room for cargo and body space. The extensive list of convenience features includes Keyless Entry, Power Steering, Backup Camera, Power Door Locks, Adjustable Steering Wheel and more. You'll have such a relaxing ride in this model that you won't want ever to stop driving it.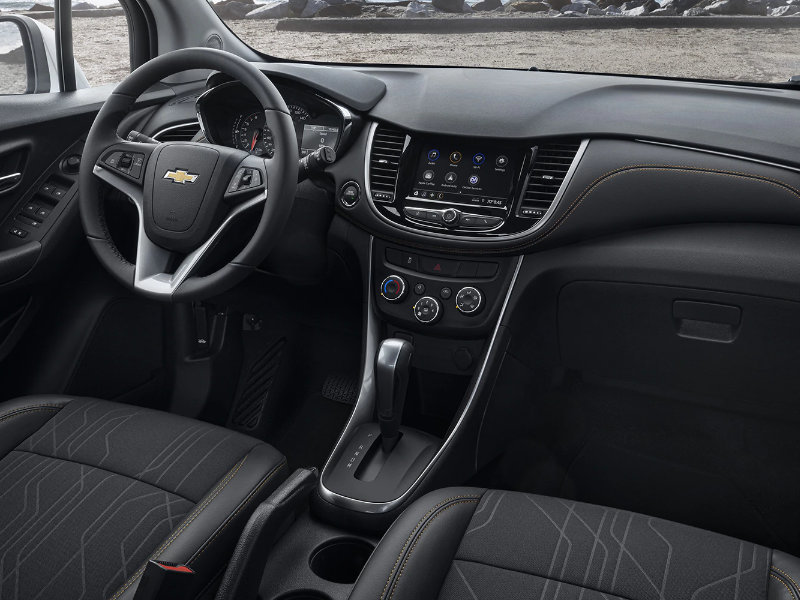 Chevrolet Trax Mechanical specs
You're probably wondering what kind of power you're looking at as you're deciding whether you should invest in the Trax. We're here to tell you that you've got some massive power on your hands. The base model Trax vehicle comes with a 1.4-Liter I4 motor that delivers 138 horsepower. The model also has excellent gas mileage. Therefore, you'll also get to save money while you're enjoying its power.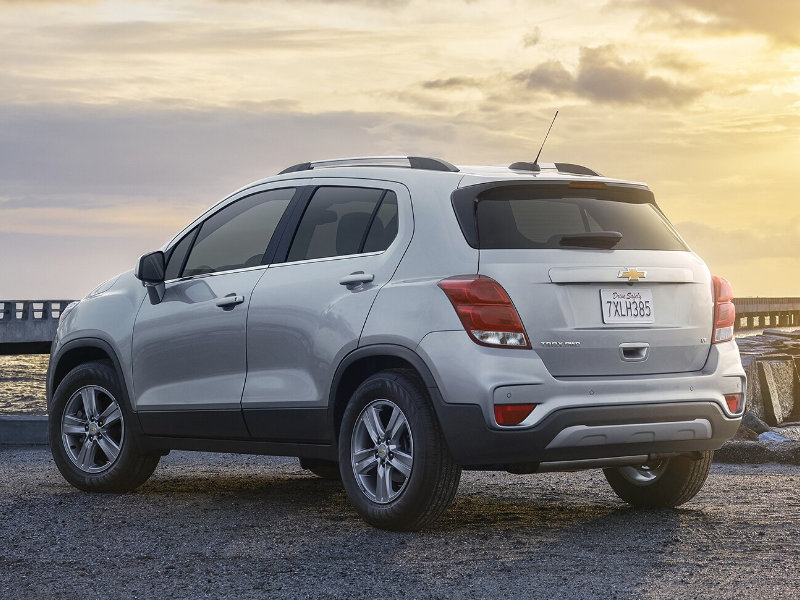 Technology – Chevrolet Dealership near Taylor TX
If you're into entertainment features, you'll have a lot to look forward to. Some of the key features that come with the base model Trax are the Hands-Free Communication System, Wi-Fi Hotspot and Satellit Radio. Satellite Radio will allow you to explore new music and listen to your favorite music while you're driving. Hands-Free Communication will allow you to talk and drive without endangering anyone in the vehicle. Wi-Fi Hotspot is there to keep you and your passengers connected to your computers and other wireless devices to keep up with work, school and social events while you're on the move. These aren't the only features you have to look forward to if you purchase a Trax. They're just the tip of the iceberg. Ask a salesperson for some additional information about features.
Safety – 2021 Chevrolet Trax dealer
One of the highest scores the Trax has is for its safety features. You'll find a wealth of helpful safety features that will keep you and your passengers protected at all times. Some of the key safety features on this model are features such as Electronic Stability Control, Traction Control and Child Safety Locks. Child Safety Locks give you the secure feeling you need when you have small children in the vehicle. You'll know that they'll stay secure in the back seat because they won't be able to open the doors from the inside. Traction Control is a feature made for slippery situations, such as the first few minutes of rainfall. They will keep your wheels stuck to the ground so that you can avoid hydroplaning and loss of control. Electronic Stability Control is a feature that will keep your vehicle stable at all times. This vehicle has many more fantastic features on its roster. All you need to do is talk to a salesperson to find out more about them.
You can talk to a sales specialist today to ask for additional information on the 2021 Chevy Trax. You may also have access to some amazing deals and discounts. Ask about current sales, promotions and deals to see what you can grab when the time is right. You'll be glad you took a moment to do so. You might leave the lot with a new Trax and an undeniably amazing deal. Your first step toward a new Trax should be to schedule a test-drive in it. You have to get behind the wheel to know whether a vehicle is right for you or not. You can schedule your test-drive at any time by contacting Covert Country of Hutto and asking for an appointment to go in. The salesperson will spend 15 to 20 minutes with you to let you explore the vehicle's driveability. Next, you'll decide on a price and see the finance team for help getting the funds you need.