New Chevrolet 2019 vs 2018 Chevrolet Silverado 3500 Chassis – Austin Area for Sale in Hutto, TX
2019 vs 2018 Chevrolet Silverado 3500 Chassis – Austin Area
View Inventory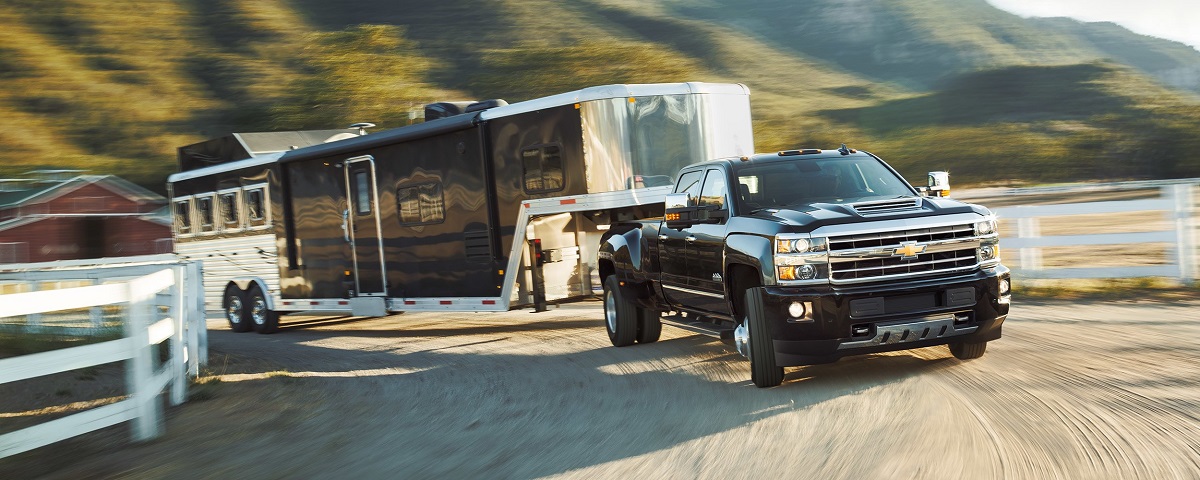 Vehicle Overview
The 2018 Chevrolet Silverado 3500 Chassis is among the most popular and proven commercial trucks on the road. It comes in a series of configurations, including utility, dump truck and flatbed, and it can perform a wide range of heavy-duty tasks, including hauling large equipment and towing substantial loads. The vehicle is also highly customizable to a particular industry or even certain tasks, and you may think that makes it a near-perfect vehicle impossible to improve upon.
But Chevrolet isn't satisfied with near-perfect or the status quo in general, and so, it's introducing the 2019 Chevrolet Silverado 3500 Chassis, which is meant to improve on its predecessor in a number of key ways as well as refine the 2018 model in a host of less obvious ways. Both model years will be available at dealerships serving Hutto Austin Round Rock Georgetown like Covert Chevy of Hutto, and our goal with this article is to present you a 2019 vs 2018 showdown!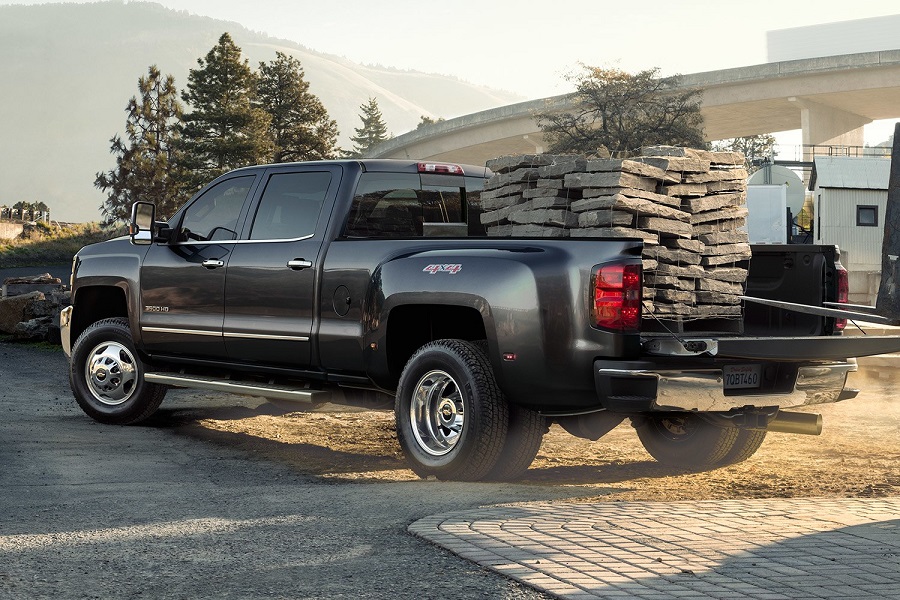 Exterior – 2019 Chevrolet Silverado 3500
The 2018 Chevrolet Silverado 3500 Chassis was offered with a regular can and a regular wheelbase, a regular cab with an extended wheelbase and a crew cab with a regular wheelbase. With the 2019 Chevrolet Silverado 3500 Chassis, Chevrolet has expanded the cab-to-axle options to seven and expanded the wheelbase options to ten overall. In addition, nearly all of the options are available with the crew cab, so if you're someone who prefers crew or requires it, then this is worth a look.
As for the exterior aesthetics, this vehicle has always had a tough stance and handsome look. A chrome front bumper, assist steps, solar-absorbing glass, extending trailer mirrors are all still included standard. You'll also be able to upgrade to 4- and 6-inch chrome assist steps. If you prefer power-adjustable trailering mirrors, those are available as well. Other intriguing options include deep-tinted glass, fog lamps, roof mounts for beacons and the like and one-piece cover for your diesel engine.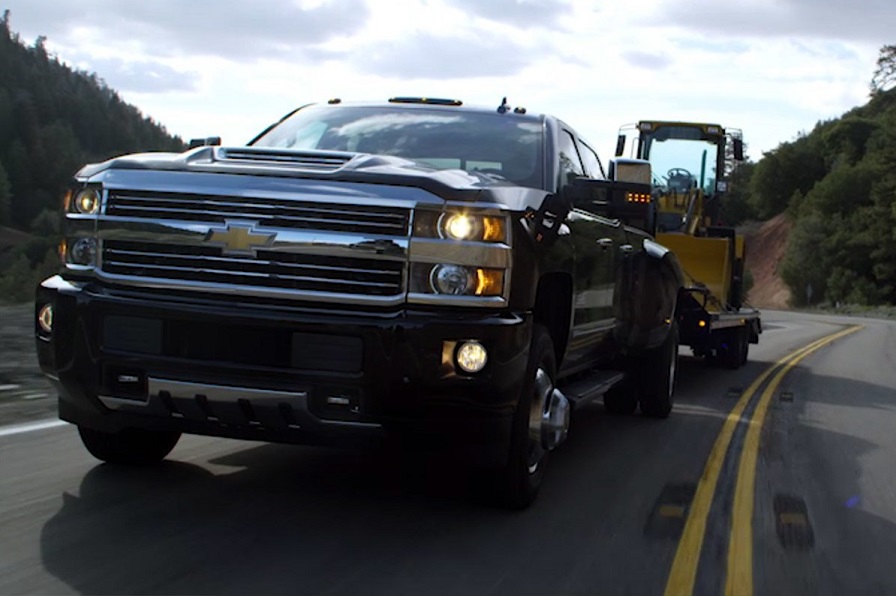 Interior – 2019 Chevrolet Silverado 3500 near Austin
The interior is perhaps where are 2019 vs 2018 showdown reveal the most improvements. Chevrolet knows that these are trucks for working people. People work in these trucks. So, the concept of the mobile office has always been essential to the Silverado 3500HD. It was true with the 2018 Chevrolet Silverado 3500 Chassis, and the manufacturer has doubled down on that for the new year. It's even added a 4G LTE Wi-Fi hotspot from OnStar for true connectivity from within your mobile office.
Chevrolet has refined the interior as well. Premium materials are used throughout the cabin. Those familiar with the 2018 model will be impressed. Those unfamiliar with the 3500HD in general will be blown away that that this kind of design is applied to a commercial work truck. All of the basics are as you'd expect: color touchscreen, driver information center, multi-speaker sound system, air conditioning, cruise control, power door locks and so on. You also have a lot of ways to customize your interior, including larger screens, heat seats, auto-dimming mirrors and so forth.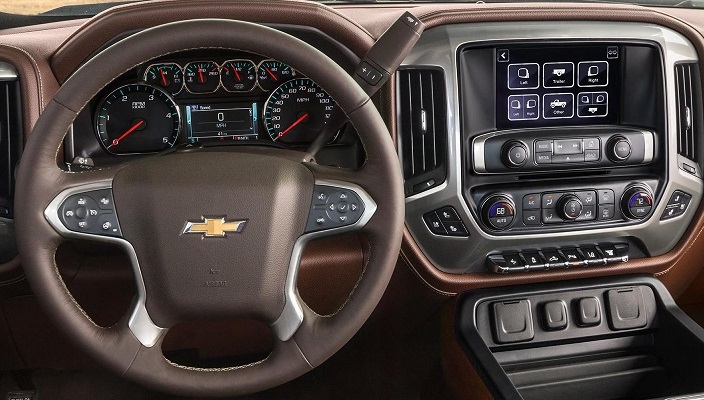 Mechanical – Silverado 3500 specs near Austin TX
The 2019 models available at Covert Chevy of Hutto serving Hutto Austin Round Rock Georgetown come standard with a Duramax 6.6L Turbo-Diesel V8 that is mated to an Allison standard transmission. While the 2019 Chevrolet Silverado 3500 Chassis uses the same standard engine, it's the same in name only. The engine has been refined to provide even more horsepower and torque and at better efficiency to boot. If you prefer gasoline-powered, then you have the option of a Vortec 6.0L V8, which provides 360 hp and 380 lb.-ft. as opposed to 445 and 910.
A 150-amp alternator is installed by default, but you can bump that to 220 amps. There are more options for your rear axle ratio, and you can upgrade to a battery with 730 cold-cranking amps, which is great if you travel for work into much colder environments. The four-wheel antilock brakes with dual rear wheels are also provided standard, and stopping power has been improved over the previous model. Other notable features include external coolers for the engine oil and transmission oil.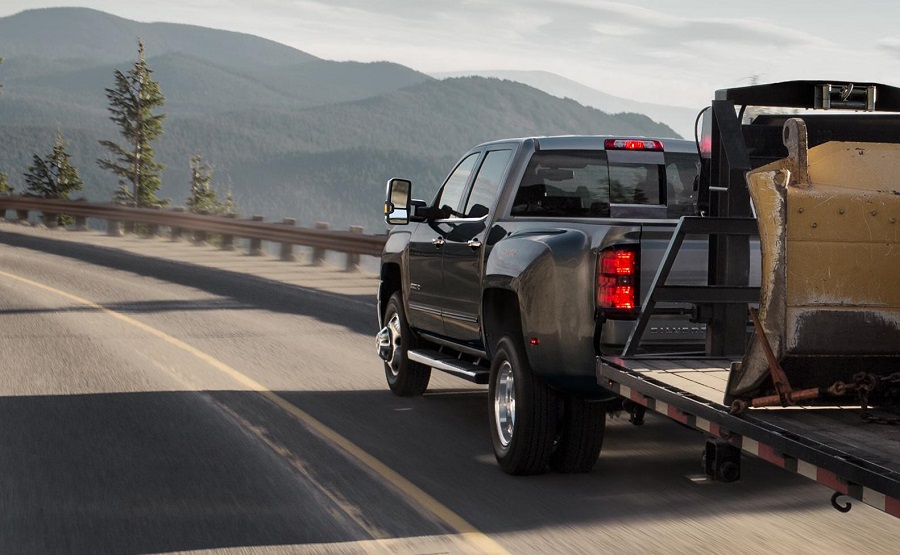 Safety – 2019 Chevrolet Silverado 3500 dealer
Chevrolet makes safety and security a priority through OnStar with built-in turn-by-turn navigation, emergency assistance and much more. For 2019 vs 2018, what you get standard in that area has been improved and expanded. Airbags for the driver and passenger are included standard, and you can increase that number up to six depending on how you intend to use the vehicle.
An airbag deactivation switch is included by default. We've already mentioned the anti-lock brakes and improved stopping power. Daytime running lamps are included at no additional charge. StabiliTrak, a stability control system, is also included standard in order to make the vehicle a more consistent handler. A teen driver feature can help you encourage better driving and can be used not just for teens but for younger and less-experienced employees and vendors.
Check Out the 2019 Silverado 3500HD Today
Covert Chevy of Hutto serving Hutto Austin Round Rock Georgetown is very proud of the Silverado 3500HD that Chevy is delivering for the 2019 model year. Even if you're already quite familiar with this truck series, you owe it to yourself to see all of the additions and improvements up close and personal. We'd welcome the chance to show it to you, so call us or just drop by at your convenience.