New Chevrolet 2019 Chevrolet Corvette Stingray lease and specials near Austin TX for Sale in Hutto, TX
2019 Chevrolet Corvette Stingray lease and specials near Austin TX
---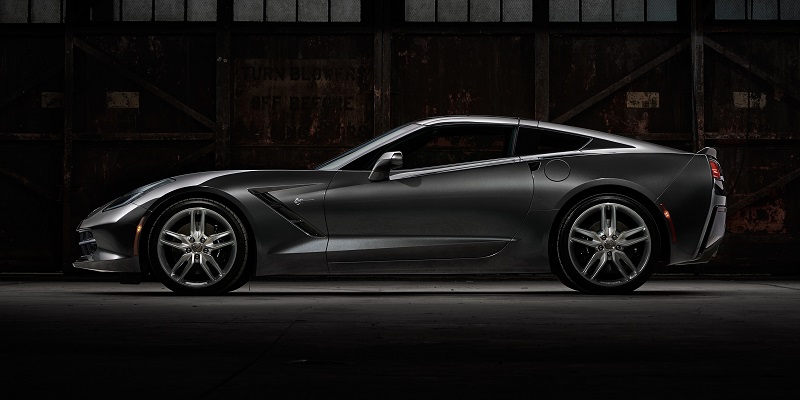 *Not actual vehicle
Why Buy or Lease 2019 Chevrolet Corvette Stingray near Austin TX
As the world awaits the launch of the Corvette C8 (launching in a year or so), let's take a look at the gorgeous Stingray models available now, in the Austin area, at Covert Chevy of Hutto. The iconic Stingray ranks among the most elite sports cars in the world. It exhibits sharp styling, a supremely capable chassis, and is powered by a 455-hp 6.2L V8 engine, and is available with 7-speed manual or an 8-speed paddle shift automatic transmission. Just a few features have changed for the 2019 Corvette Stingray Convertible, which is available in a variety of cool colors, from Corvette Racing Yellow Tintcoat and Torch Red, to Shadow Gray Metallic and Elkhart Lake Blue Metallic. The C7 looks and sounds awesome; it is brilliant to drive and has superb speed.
*Not actual vehicle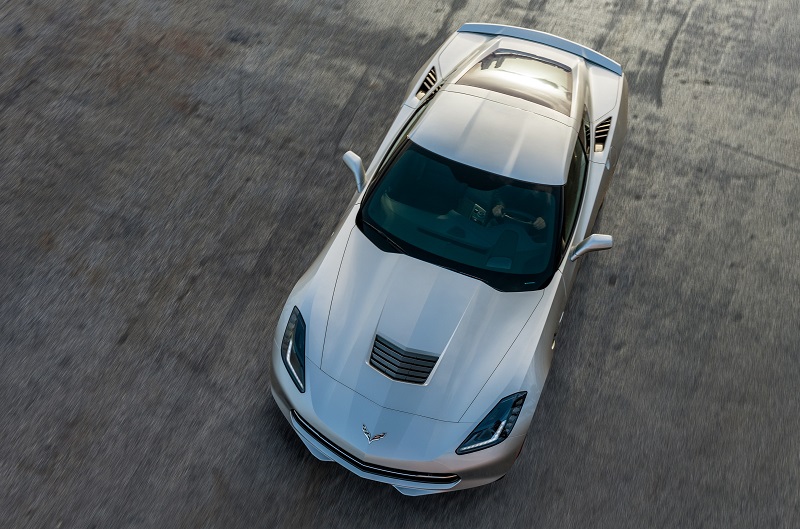 Exterior – Chevrolet Corvette Stingray
Some of the 2019 Chevrolet Corvette Stingrays near Austin are fitted with black-painted aluminum wheels for a stealthy and sleek look. Beauty is in the eye of the beholder, and the Z06 Corvette Stingray is one beautiful automobile. The Z06 is available as a rear-wheel drive coupe, starting around $82K, or a convertible (around $86K). The convertible's roof can be raised or lowered easily with the key fob or with a press of a button, while on the move.
*Not actual vehicle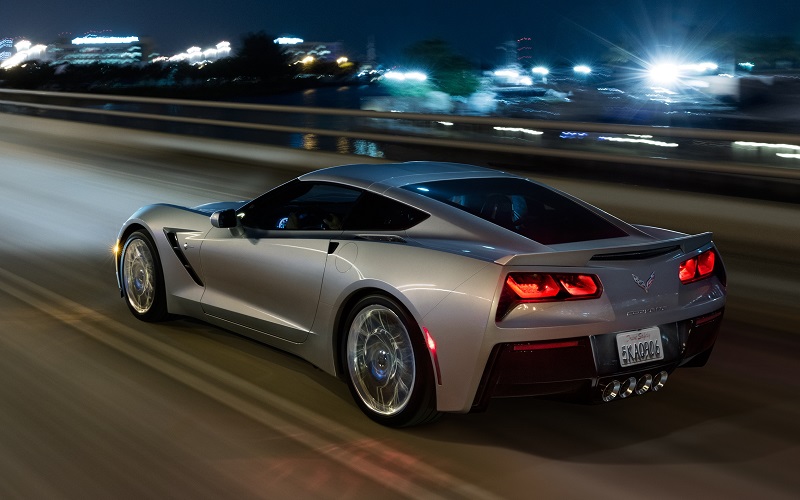 Interior – 2019 Chevrolet Corvette Stingray
There is a lot to like about the 2019 Corvette Stingray's cabin, which you can see for yourself at Covert Chevy of Hutto. The leather-wrapped steering wheel is a nice touch, and optional red seatbelts add to the sporty interior look. Power-adjustable bucket seats come standard, but for a bit more luxury and comfort, choose the Competition Sport bucket seats, built with lightweight, magnesium frames, which provide a more secure, comfortable fit for performance driving and cornering. It has a superb head-up display, and its eight-inch touchscreen comes with 4G LTE Wi-Fi hotspot and Android Auto or Apple CarPlay, to keep you connected.
*Not actual vehicle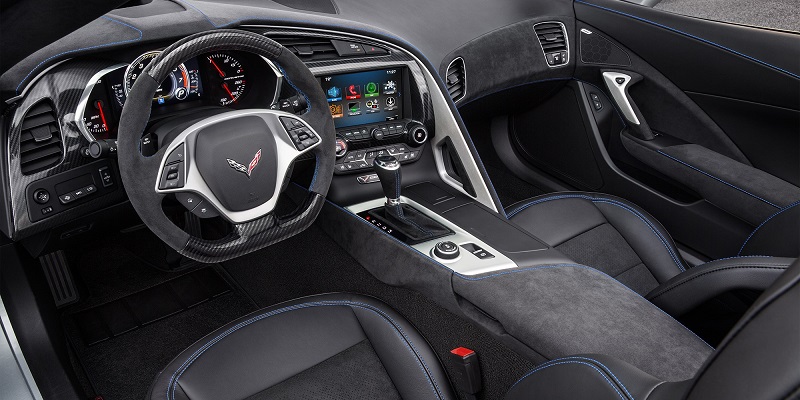 Mechanical – 2019 Chevrolet Corvette Stingray
The beauty of the 2019 Chevrolet Corvette Stingray is more than skin deep. Apart from its beautifully sculpted exterior, the powerful 6.2-liter V8 engine can deliver 465 lb-ft torque and produce 460 horsepower. The Corvette Stingray is a legendary sports car that uses premium materials with a flowing design. Its dual-zone climate control features and ventilated front seats create a refined and comfortable driving experience, while its intuitive instruments keep a driver focused on the road. Just a press of the accelerator generates euphoria with the 2019 Corvette Stingray. Its Brembo brakes provide ample stopping power even at high speeds. The front wheels of the 2019 Corvette Stingray come wrapped with summer-only tires for precise control and incredible grip. Its distinct driving and performance modes include Track, Sport, Tour, and Eco to customize your driving experience.
*Not actual vehicle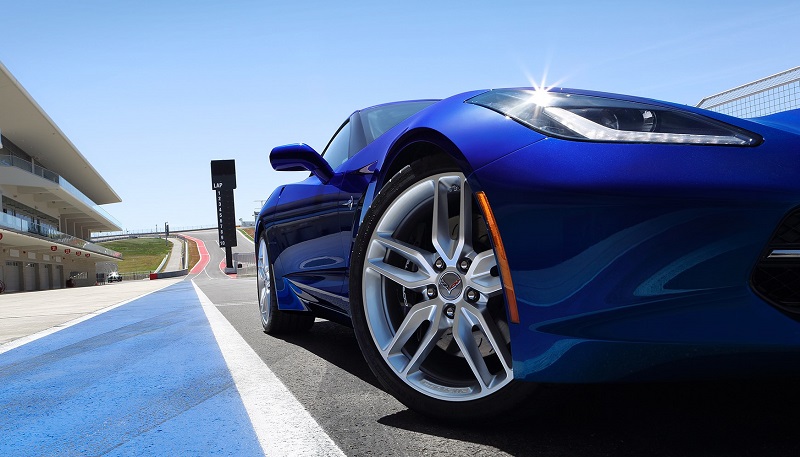 Safety – 2019 Chevrolet Corvette Stingray
The capabilities of the 2019 Chevrolet Corvette Stingray are unmatched. The 2019 Chevrolet Corvette Stingray near Austin comes with magnetic ride control to smoothly absorb bumps and road surface variations. It has features that will enable a driver to swivel the driving mode to Track, Sport, Eco, and Tour modes and make necessary adjustments to systems such as damping, steering, differential, and traction. The Track mode tightens the chassis progressively and adds weight to the steering, while the Tour mode is for standard commutes or easy highway cruising.
Request 2019 Chevrolet Corvette Stingray Specials near Austin TX
The Corvette Stingray is arguably the most beloved sports car ever made by a US-based automaker. It can compete against any of the world's most elite sports cars. Whether you buy or lease, you'll experience an electrifying ride in the Corvette Stingray, available in Hutto, Texas.